In October, the Slovene Cultural Association Triglav replaced the all-Slovenia meeting with a trip to the Krka Waterfalls to the area of the river basin and its flow, which in 1985 was declared a National Park. Of course, we didn't visit all the squares of the park, but we proved that we were still walking well. Old acquaintances and friends spent a wonderful day and enjoyed the natural phenomena formed by the combination of strong water and stone.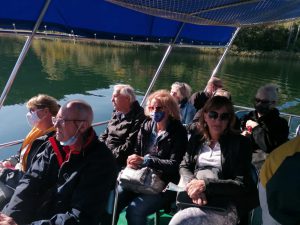 HAPPY AND RICH IS A MAN IN THE EMBRACE OF NATURE
If you take a boat across the calm river Krka, if you find peace in the peaceful surroundings of Visovac, if you are touched by a little mercy in the church of Our Lady of Visovac, if you are accompanied by a flock of swans from Lake Visovac and if you are greeted by a wild river rolls down in a thousand waterfalls and shows you all the power of nature fulfilled, you feel like a fulfilled being, a happy and rich man in this moment of life.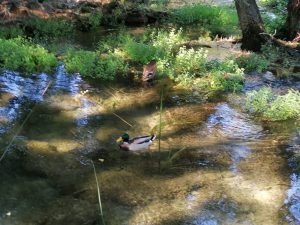 Ana Šušmelj