The group was founded in 1996 on the initiative of the then president Boštjan Matjaž Kordiš and Mrs. Anka Perak Šebenik from Idrija as part of SKD Triglav.
The group became a member of the World Lacemaking Organization OIDIFA in 2006. In 2010, she signed the Charter of Friendship with the Idrija Lacemakers' Association.
Lacemakers exhibit at OIDIFA world congresses, as representatives of SKD Triglav and Croatia in 2012 in Caen and 2016 in Ljubljana. They regularly participate in international lace festivals in Lepoglava, Pag and Idrija. So far, they have had more than 80 exhibitions in Croatia, Slovenia and Slovakia.
Their lace adorns the altars in the Basilica of Mary Help of Christians in Brezje, Slovenia, on a pilgrimage to Lourdes in France and in Rome at the home of St. Martha, where Pope Francis now resides.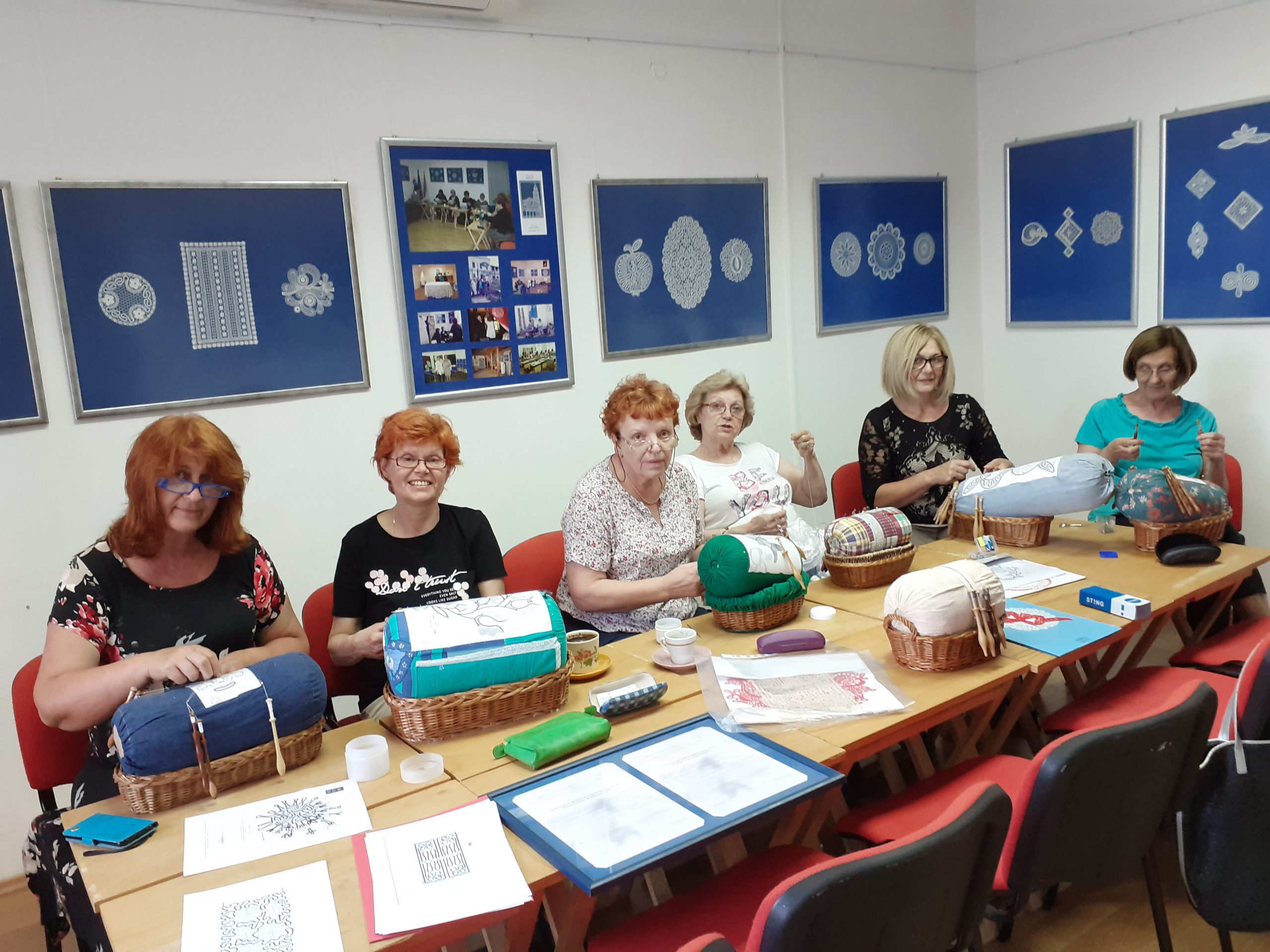 The members of the group proudly continue and nurture the rich tradition of making esteemed bobbin lace and combine the tradition of Split and Idrija-Slovenian lacemakers.